Family Kitchen with Sherson S2 on AFC (Starhub Ch 435) is something other than the bevy of food and cooking shows available out there. I started watching him from his 5 Rencah 5 Rasa days (just to be clear, I do not understand or know Malay very well. I just watched anyways!) and felt he hit peak kitchen master chef status when he did his show in this breathtaking kitchen (first season) where he cooked with him mom. Here are 10 reasons why you should watch everything Sherson Lian.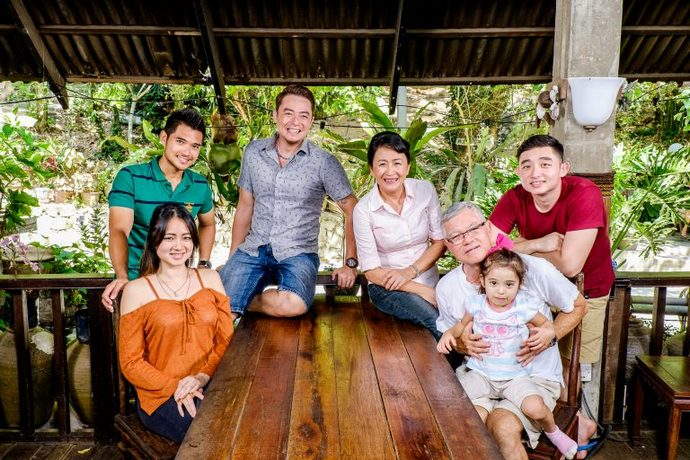 1. He cooks with his culinary inspiration – his mother!
2. All his recipes are relatable – most recent of my favourite is the stir fried Clams. This is actually his mother's recipe, but since they cook together…
3. Sherson Lian makes the most difficult recipes seem easy and doable by everyone. I remember coming across a recipe for salted egg yolk prawns and thinking I am never going to be able to do it, its way to complex. Then I saw Sherson do it on AFC two weeks ago – I am planning to try the recipe this weekend!
4. All his kitchen sets are do die for – His recent show, Sherson's Family Kitchen, is set in his mom's kitchen in Malacca. But oh boy, so beautiful is this open air kitchen that it'll make you want to move in and start cooking. And if you think this kitchen is all right, you should check out his kitchen from Season 1; I think I'd be too busy day dreaming at the amazing view to be cooking.
5. He is charismatic on screen – you don't feel pressured to get everything right. This goes to show his easy relationship with food. If you don't get it right, its not the end of the world.
6. His shows are full of helpful tips! Especially with Asian food, not many recipes give you hints and tips on how you can get the most flavour out of something, or how to best use the rather pungent Belachan in your cooking.
7. He shows you how simple home cooking can be, which is something I feel more people should start doing. Cooking does not have to be intimidating. After watching Sherson's shows, you'll be compelled to cook at home!
8. His shows expose you to a range of ingredient combinations you didn't know existed! Also, it inspires you to use complicated ingredients in simple ways!
9. His shows teach you the importance of family, which seems to be the underlying story running though the last two seasons. Not only does he cook with his mom, he is constantly cooking for his brothers and day, and they eat together as a family – when was the last time a television chef told us to eat with our family?
10. Shows you anyone can cook – Sherson fell into cooking and has made the most out of it. This just goes to show, as long as you have the willingness to learn something new, you too can cook up awesome meals!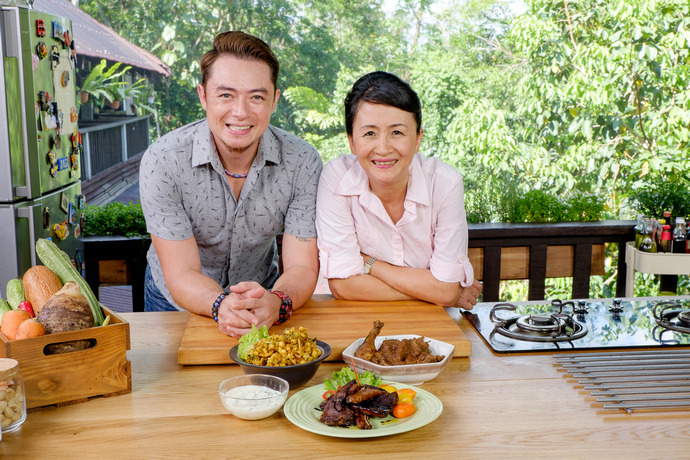 Watch the season Finale of Family Kitchen with Sherson S2 this Thursday on the Asian Food Channel, 9pm Singapore at 8pm BKK/JKT.
Family Kitchen with Sherson S2
Thursdays, 9pm
Asian Food Channel (Starhub Ch 435)