Thai food is a blessing, truly. But it can also be quite polarising – its either you like it or you don't. When trying Thai food, always be ready for that kick of flavour that'll hit you once you swallow your first mouthful. I decipher it as mainly the lemongrass and galangal which are in more than a few Thai dishes. The Thais, to me, have always been the pioneers of the sort of food the bites back – spicy, heady, aromatic and altogether sensual.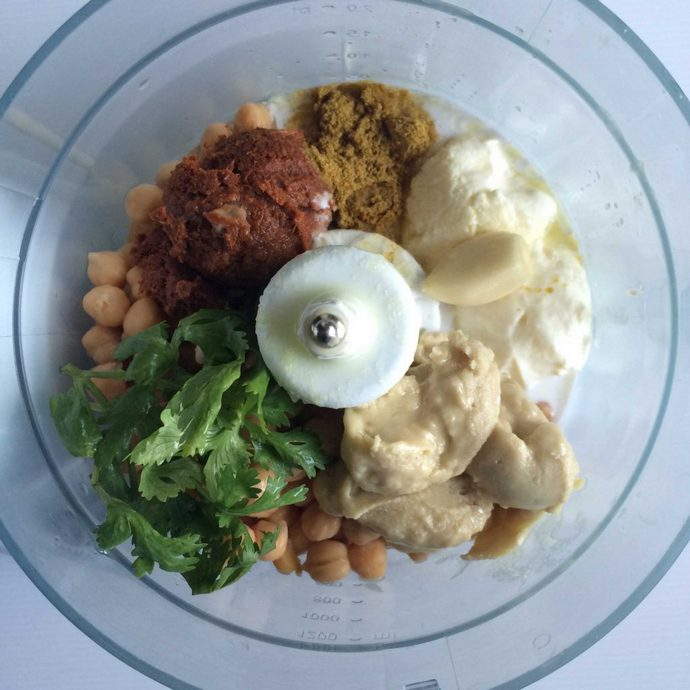 I've always been fascinated by the ability chickpeas to carry flavours – they are almost like mushrooms in the sense. They take any favours you give them with gusto, which is why I always make my hummus with a hint of cumin and sometimes, cinnamon. This recipe is for the Thai food lovers, such as me, who would love a little Thai in everything. While we are very clear that hummus is seen as a middle-eastern dip that's great with almost anything and extremely healthy, this hummus uses coconut milk, which you might want to be aware of. Other than that, this dish is pure delight both to prepare and to enjoy.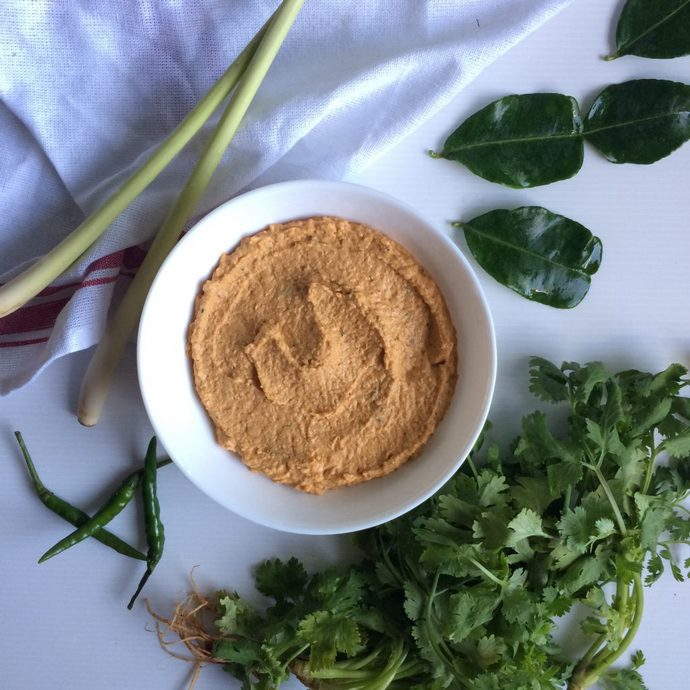 Easy Thai Red Curry Hummus
Ingredients
1 Can Chickpeas
4 Tbsp Tahini
5 Tbsp Coconut Milk
2 Tbsp Yogurt
2 1/2 Tbsp Mekhala Red Curry Paste
1 Clove Garlic
1 Tsp Cumin
1/2 Tsp Fish Sauce
Juice of 1 Lime
Handful of Cilantro
Method
You can't get any easier than this: Place all ingredients into a food processor and blitz away! I like my hummus fairly knobbly (about 1 to 2 mins), if you want a smoother paste, keep going till the desired consistency is achieved.
Serve with toasted pita, or spread on bread. This recipe can be fairly spicy though, so taste as you go. You can add more yoghurt if you like to cut the spice a fair bit.
https://thecraversguide.com/easy-thai-red-curry-hummus/
Copyright belongs to thecraversguide.com.