X2 Vibe Sukhumvit is a new hotel located in On Nut, Bangkok. I had the wonderful experience of staying here during a recent trip to the land of smiles!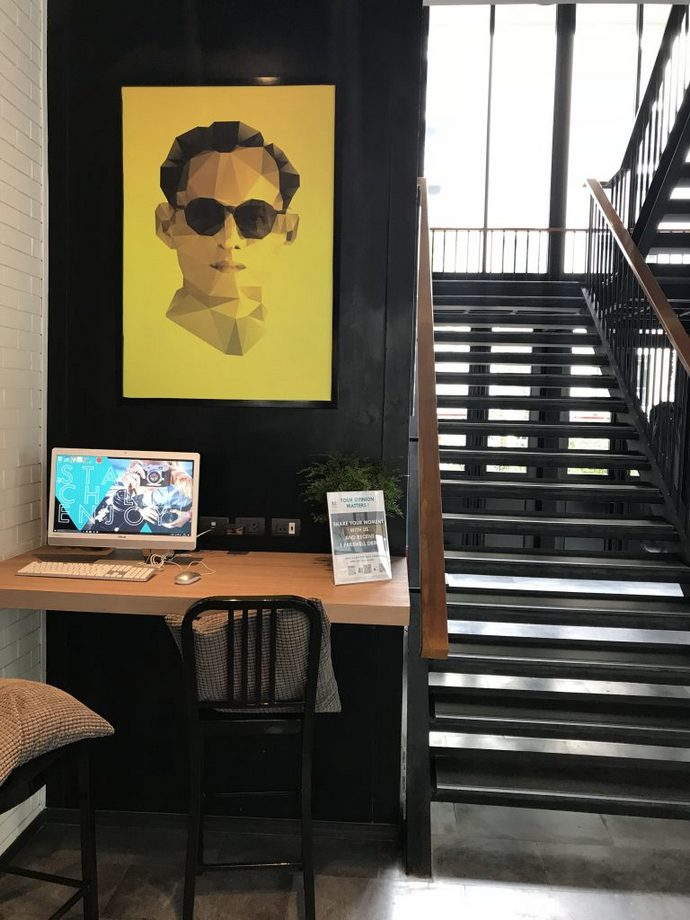 Going to Bangkok is like visiting a very close, personal friend, at least for most Singaporeans. Bangkok is one of the more popular weekend destinations for locals, compared to other cities like Hat Yai or even Kuala Lumpur, Malaysia.
My love for Bangkok knows no bounds – I love the food, the people and culture. As a friend of mine recently put it, I'd move there in heartbeat. This time in Bangkok, I had the pleasure of staying at X2 Vibe Sukhumvit (pronounced cross-two) positioned at the On Nut (pronounced on-noot) area in the bustling Thai city.
For those who frequent Bangkok, you'll know that On Nut is more residential than touristy. But it was this unique aspect of the neighbourhood that made me want to visit it. Also, X2 Vibe Sukhumvit is located just 7 Mins away from the On Nut BTS Station, making it a super convenient hotel to stay in.
Getting there
From the Suvarnabhumi Airport, you can take the airport rail to Phaya Thai station, and change over to the BTS Skytrain service. From Phaya Thai, there's a straight train down to On Nut Station – no changes necessary.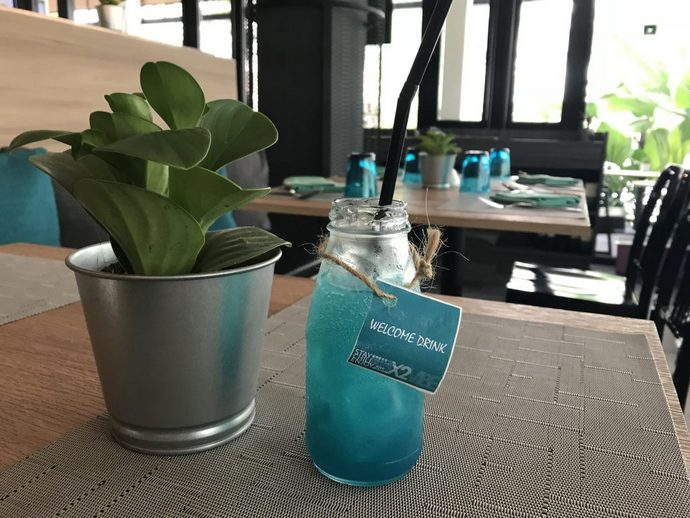 Alternatively, you can always take a cab from the airport. While in BKK, I found that grab is a very local way to travel, as opposed to Uber. Also, grab prices tend to be waaaaay cheaper than Uber rates, so I'll advice booking through your app. If you'd like to take a taxi from the airport, it'll cost you anywhere between 300 to 600 baht.
Once you get down at On Nut Station, take exit 4 and walk past the ginormous Tesco onto the lane, and turn right. The walk is about 7 mins. Though if you've packed your entire wardrobe into your suitcase (like I normally do) this may take a while longer.
Rooms
The rooms at X2 Vibe are spacious and modern. The recently built property has a funky, youthful theme running across the lobby to the rooms.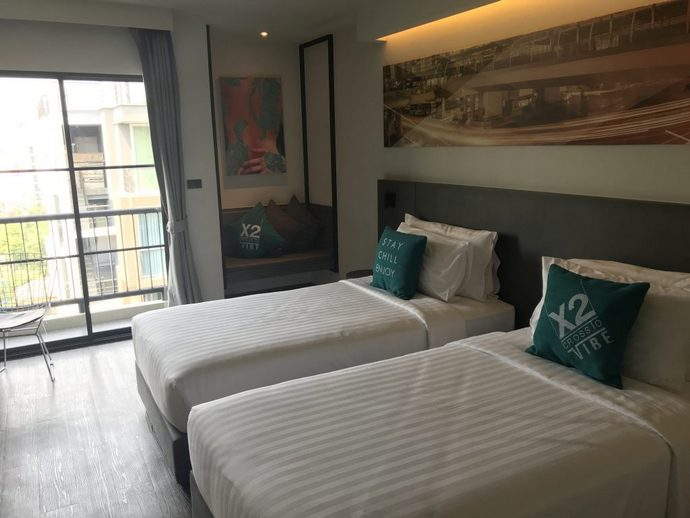 I stayed in a twin bedroom, with a balcony. From where I was, I could see firsthand the crazy morning traffic in Bangkok. The beds were extremely comfortable and perfect to envelop you for the night, after all the crazy walking, shopping and of course, eating.
The concept of the rooms is open, which explains the larger square footage. There is ample space to hang
 your clothes and store your suitcases. They also provide the basic necessities such as a blow dryer, safe, toiletries and extra pillows (if you request). They have comfy bathrobes as well, which are just fabulous for lounging around waiting for your friends to hurry it up. The air-conditioning is perfect as well, and eco-friendly.
The toilets come with a shower that has great pressure and plenty of hot water, two very important things in hotel showers. Fresh towels are provided.
They do not allow smoking in all rooms.
Facilities
The hotel, being young and hip, has a range of facilities for guests. Starting from the lobby, there's a foosball table at the bar, along with an ice-cream freezer. Don't go expecting magnums, though. The ice creams here are Thai-inspired and very local – think Thai Milk Tea or Coconut flavoured popsicles.
There's also an internet corner, for the busy bees. The unique part of this lobby is the giant punching bag hanging around the back of the stairs that lead to the spa. This punching bag is free for hotel guests to use at their pleasure – though it wasn't quite my thing as you can see from the video.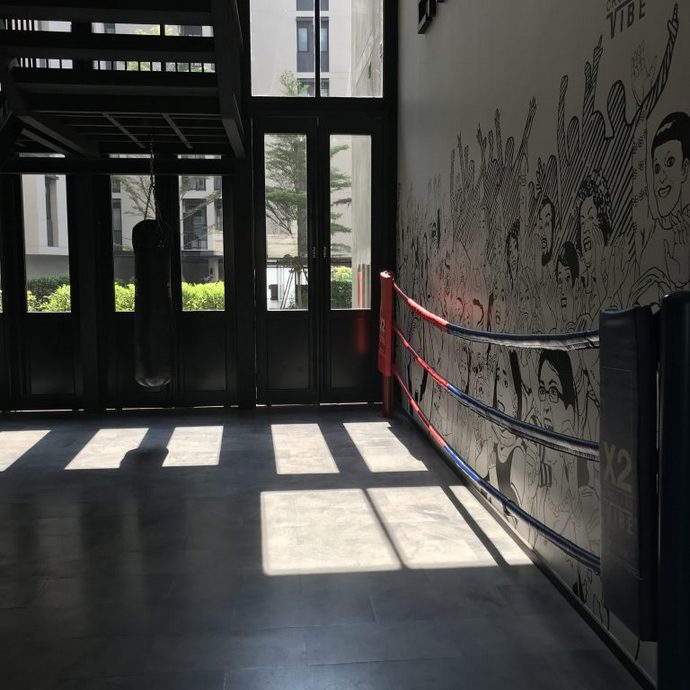 On the second floor is where things get really hot. You wouldn't be surprised to find a pool or a gym at a hotel. But what about trying on an onsen for size? X2 Vibe Sukhumvit has 2 onsens, one for women and another for men. Hotel guests are welcome to use them whenever they'd like, so long as staff are on duty at the spa reception.
They also have a varied spa menu, for those of you who'd like to pamper yourselves during hot Bangkok afternoons.
Around the area
You and I both know why most of us go to Bangkok – to eat and shop, and usually in that order. The On Nut area, especially the one surrounding the hotel, is a hotbed for great food and bargains. About 5 mins away from the hotel, there's gigantic Tesco. For the uninitiated, Tesco is a multi-brand hypermarket that's the result of an NTUC meeting a Metro. The prices at the Tesco in BKK are a lot better compared to the one in Malaysia.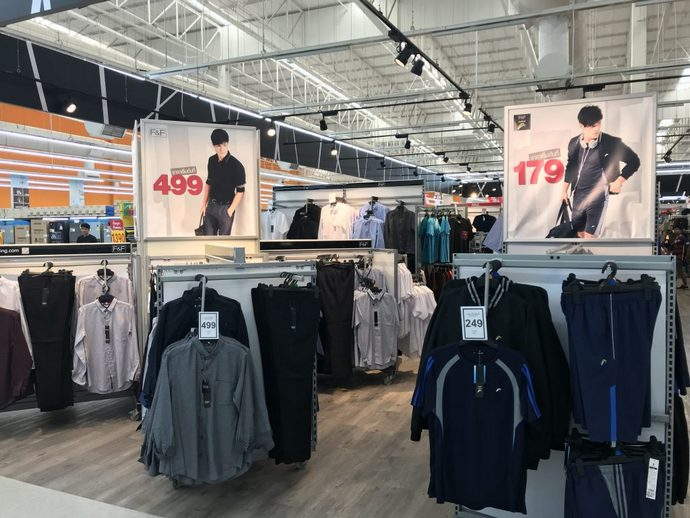 There's also a small restaurant located right next to the hotel, where you can find quite a large selection of beers and ciders. If you forget anything while packing, there's a 7/11 just 2 mins away from the hotel for you to fill up on all the essentials and get some chocolate mentos. Yes, you read that right. The 7/11 here has chocolate mentos, and a whole bunch of other crazy things like a BB loose powder dubbed 'magic powder'.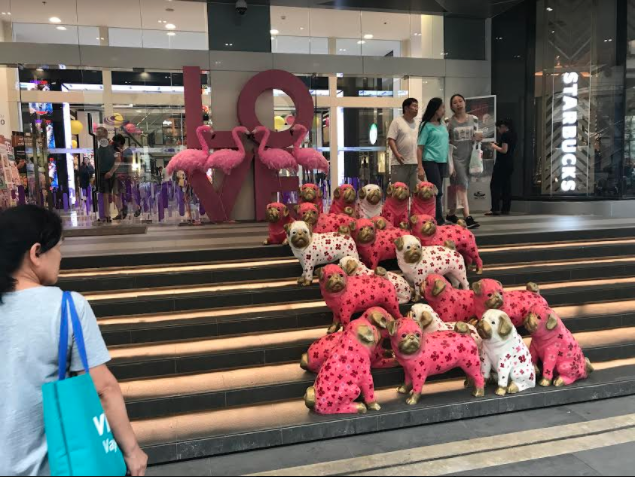 If you're not into the giant Tesco, there's also a modern mall opposite the On Nut BTS station called Century Plaza. If you're not catching a movie, you can sit for a glass of cool iced-tea or get your teeth done! The dental services in Bangkok are really top notch and can be very reasonably priced. There are also night markets outside Tesco and outside the Century Plaza mall; your nights will never be boring.
What's next?
Bangkok has so many hidden gems, like the gorgeous X2 Vibe Sukhumvit. You'd have stayed in the popular CBD areas such as Asok and Nana, or the more touristy areas such as Siam. On Nut is really for travellers who wish to experience a holiday where you get the feel of being a tourist and living the life of a local at the same time.